Transform Your Event With
Our Special Effects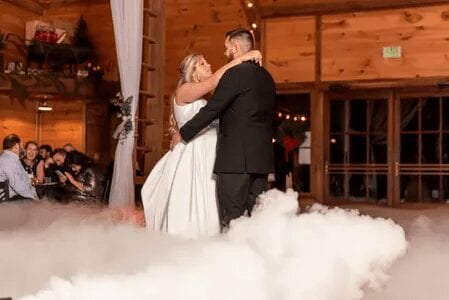 Experience a breathtaking transformation of your dance floor with Dancing in the Clouds. Our cutting-edge technology creates a mesmerizing sea of clouds that gently envelops your feet, imparting a magical touch to your first dance. You'll feel like you're floating on air, as the odorless special effect sets the stage for one of the most stunning photo opportunities of the night. Get ready for the "WOW" factor!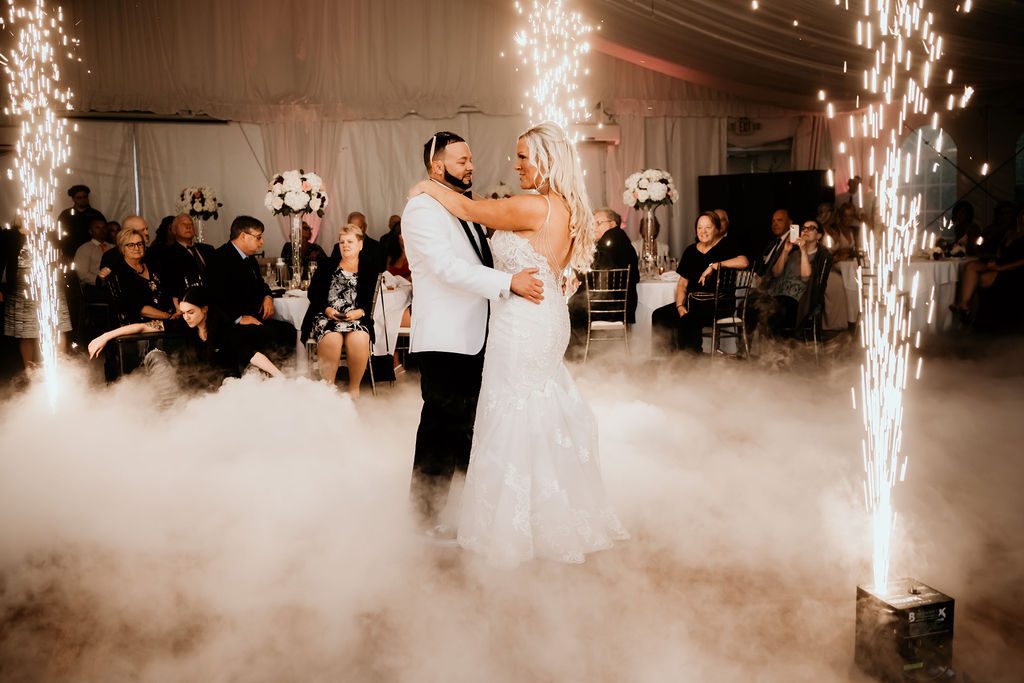 Unlike conventional fog machines, our "Dancing on a Cloud" effect doesn't rely on thick fog that triggers fire sprinklers or creates a hazy environment. Our advanced dry ice technology keeps the clouds within a safe range of 3 feet off the floor, ensuring a seamless and residue-free experience. Immerse yourself in a breathtaking atmosphere that adds a touch of drama to your special dance, and create unforgettable photography and video memories that capture the magic of dancing in the clouds.
We also offer Cold Sparklers in conjunction with Dancing in Clouds.
Dancing in the Clouds at a Wedding