Transform Your Event With
Our Special Effects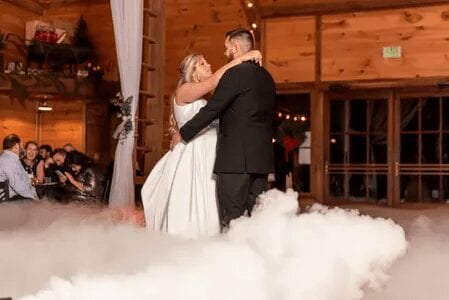 Dancing on the Clouds is an ODORLESS special effect created by a professional dry ice machine that produces thick, white fog that hugs the floor and dissipates without rising. Transform your dance floor instantaneously with a beautiful sea of clouds that will gently lap around your feet, creating a magical look that will add the 'WOW' factor to your first dance. You will feel like you're literally "Dancing On The Clouds". This special effect allows the photographer to get one of the best shots of the night.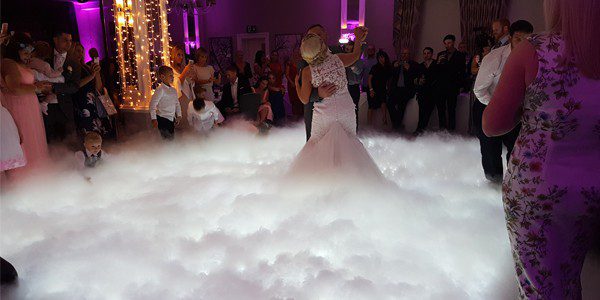 Our "Dancing on a Cloud" effect is NOT a fog machine. Many venues have not allowed conventional fog machines to set off fire sprinklers and fill a room with an excessive amount of fog.
However, our "Dancing on a Cloud" effect is Dry Ice based and will never rise above 3 ft off the floor and dissolves cleanly, leaving absolutely nothing behind.
This effect is great for adding a dramatic look to any dance floor for that special dance. Our effect will also look great in any photography or video as it gives the illusion that you are dancing in the clouds.
We also offer Cold Sparklers in conjunction with Dancing in Clouds.
Dancing in the Clouds at a Wedding