Experience the magic of transforming your reception hall into a stunning and captivating space with our up-lighting service. Our highly powered, colored LED lights will bathe your room with vibrant hues and add drama to the ambiance. With a vast array of color options available, you can choose the perfect shade to match your theme or preferences. Picture your guests walking into a room that fades from soft pastels during cocktail hour to vibrant hues during the dance party. Our up-lighting service will elevate the atmosphere of your event to create an unforgettable experience that won't break the bank.
$400.00 for initial (10-18) Lights ($25.00 Each Additional Light)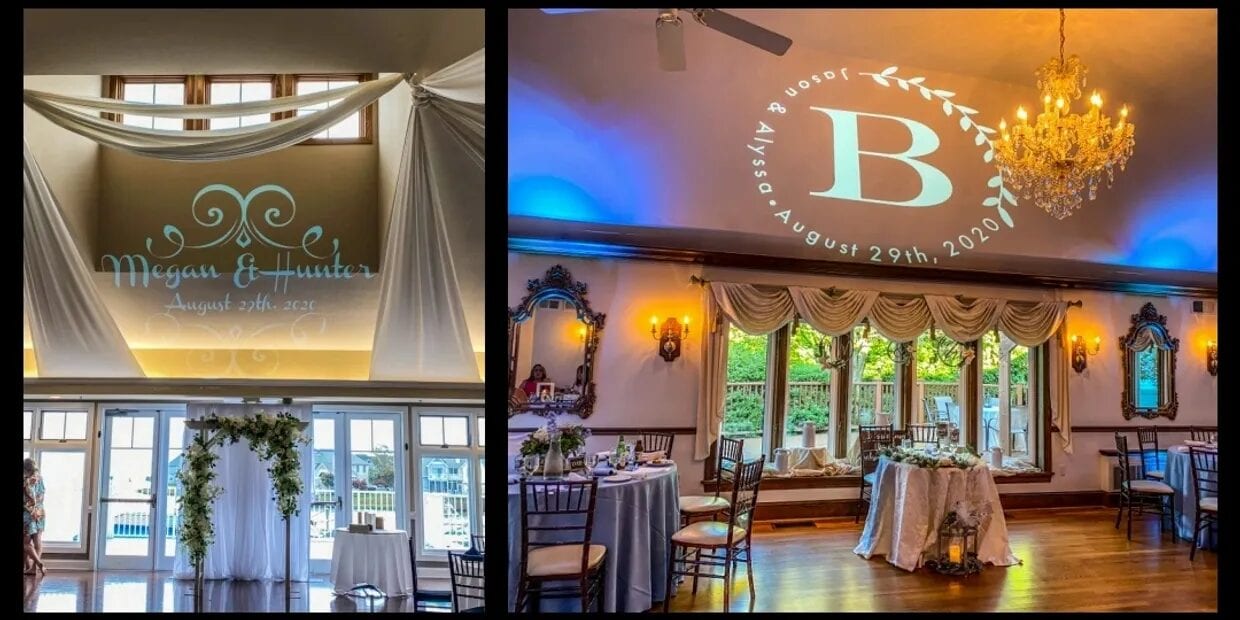 Make your event truly memorable with our personalized monogram image projection service. A monogram projected on the dance floor or wall will provide a stunning focal point for your guests and create an ambiance of elegance and sophistication. Our state-of-the-art technology and high-quality equipment ensure that your monogram will be projected in the sharpest and clearest resolution, and will seamlessly blend in with your color scheme. As your guests enter the venue, they will be captivated by the personalized touch and feel the anticipation of the special event. Additionally, the monogram will create a beautiful backdrop for photos, and guests will love the unique photo opportunities that it provides. Let us add that "Wow" factor to your event with our monogram image projection service.
Starting at $250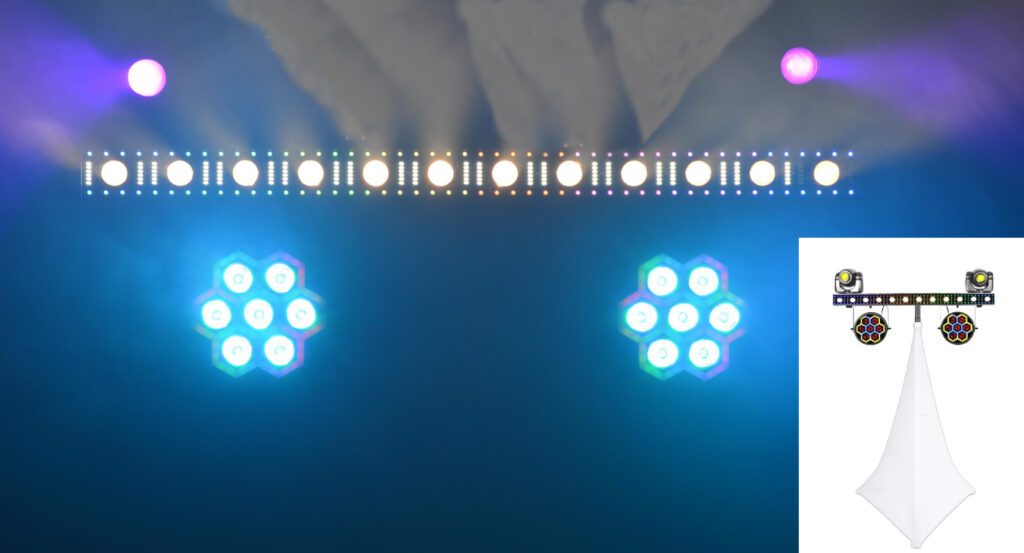 Jmaz Versa Flex Bar
(included in our standard package) $150.00 Value